You may notice that one of the bath treats in today's post was featured in a
recent wishlist
of mine... I gave in and treated myself to it when I came home for reading week, and also to two more (naughty me)! I bought Sunnyside Bubblebar, Spacegirl bath bomb and Party Popper bath bomb. I enjoyed using all of these - bath products are definitely my favourite thing from Lush.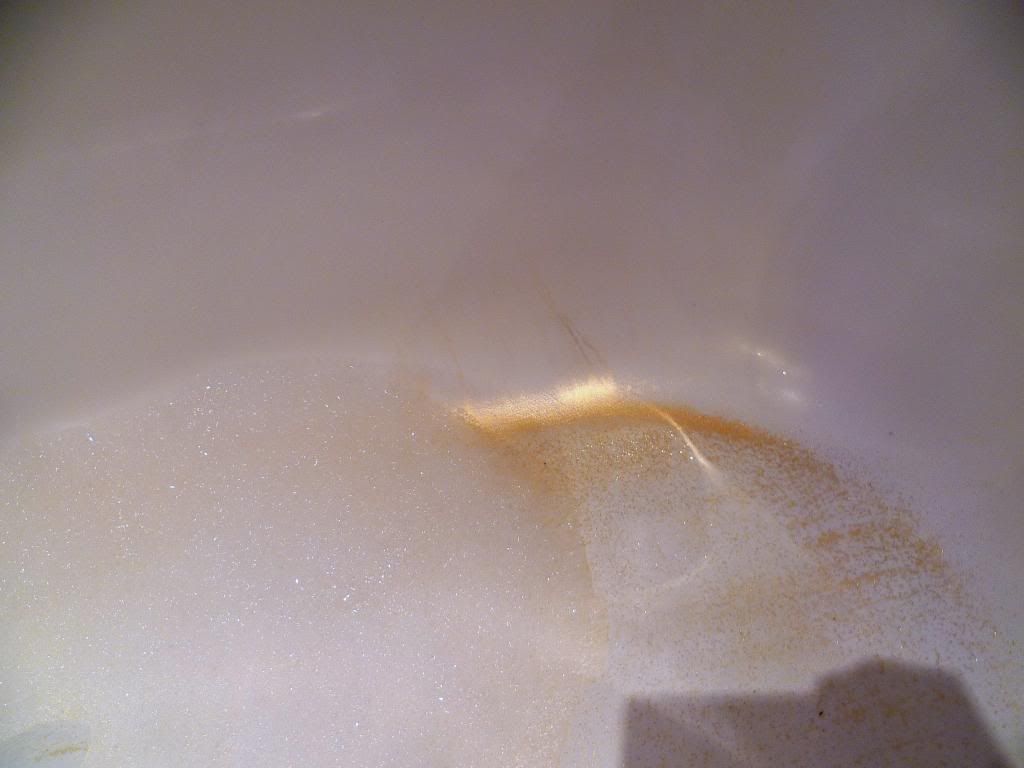 Sunnyside: This was my absolute favourite of them all. It filled my bathroom with a citrusy scent and made the water soft and moisturising. It was the most relaxing and decadant - I couldn't capture it on camera but the water had ribbons of gold running through it and looked so pretty! You can see the residue of the gold water left on the bath, so that is a downside that you need to clean it all away afterwards. The bubbles you can see in the picture were made with just half a bar, so although it is on more of the pricier side of the bars and bombs you can get multiple uses out of it. I would save this for when I need a pick me up and think it will make a lovely Christmas gift.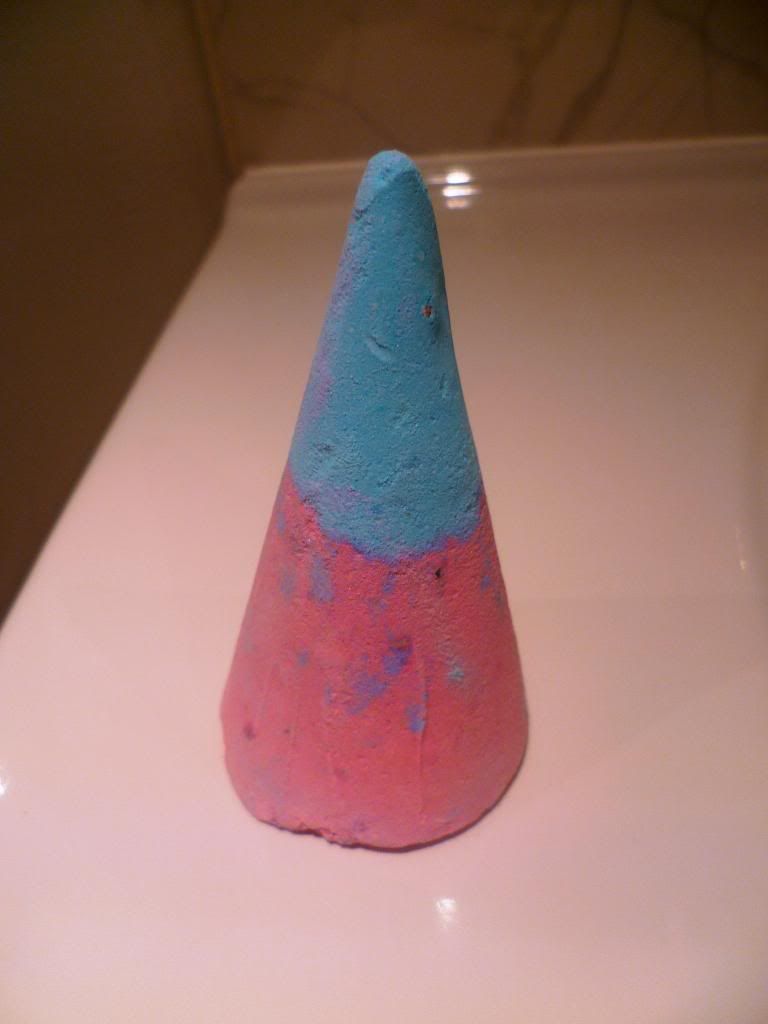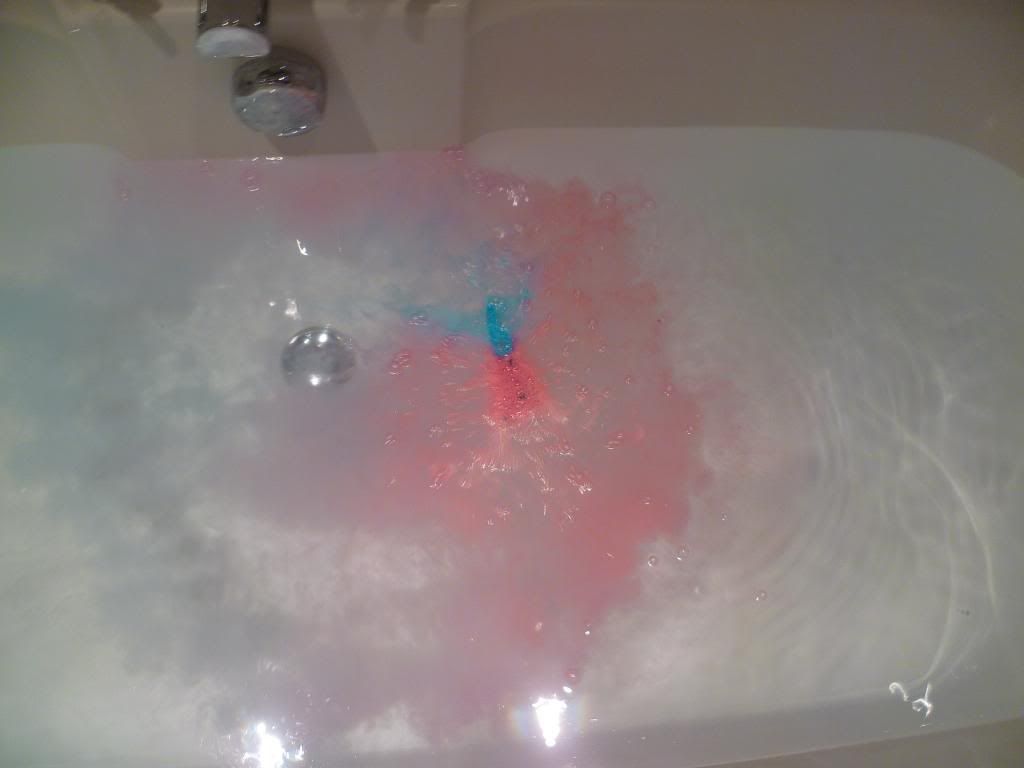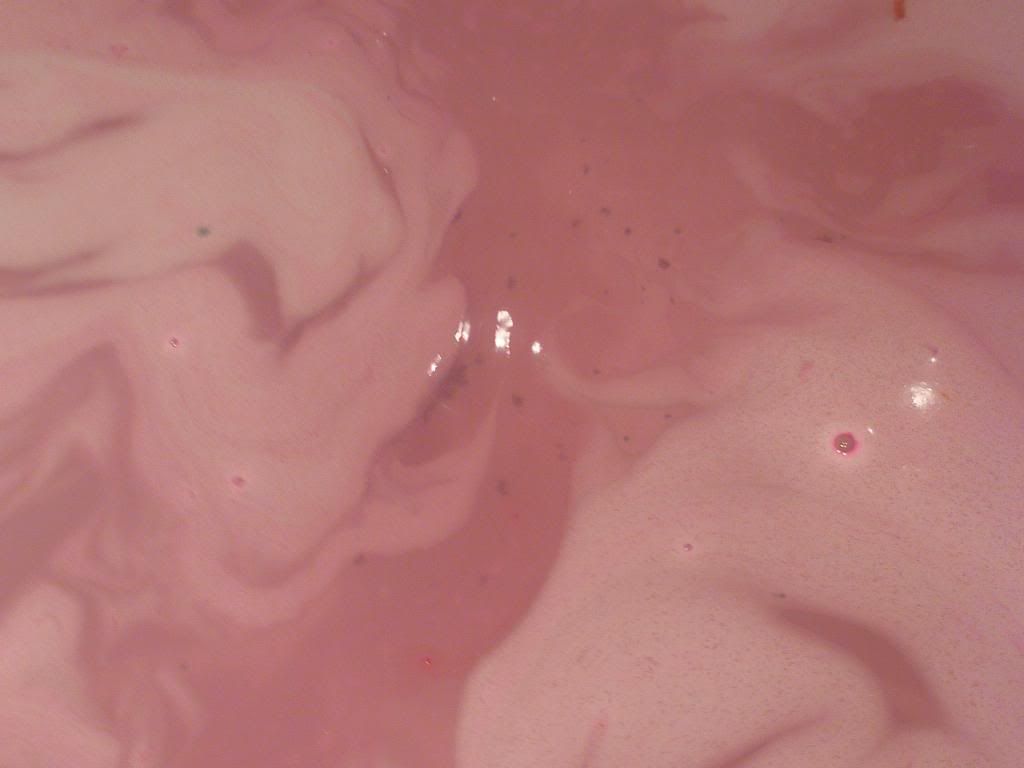 Party Popper: One of the most fun bath bombs that Lush has to offer, this is a great novelty. It wasn't the most relaxing, but made bath time a bit more interesting! Inside the duo-coloured cone is popping candy and confetti flakes which you can wash yourself with after the bomb has completely dissolved. That all sounds rather cool, however, I didn't have much popping in mine and I wasn't a fan of the flakes (see bottom picture) as they smelt horrible to me, were a weird consistency and there wasn't enough to really wash yourself with. It did however have a nice general smell (tangerine oil) and turned the water pink which were plus points. I wouldn't rush out to re-purchase this like the Sunnyside bar but I would recommend you to try it out just for the novelty.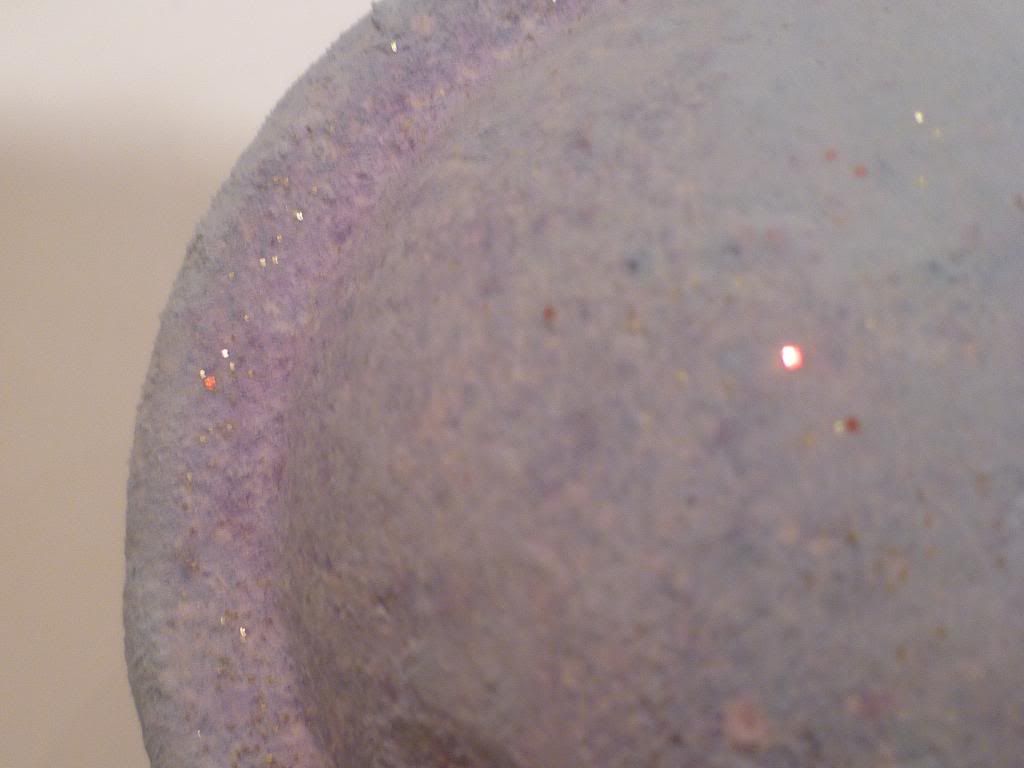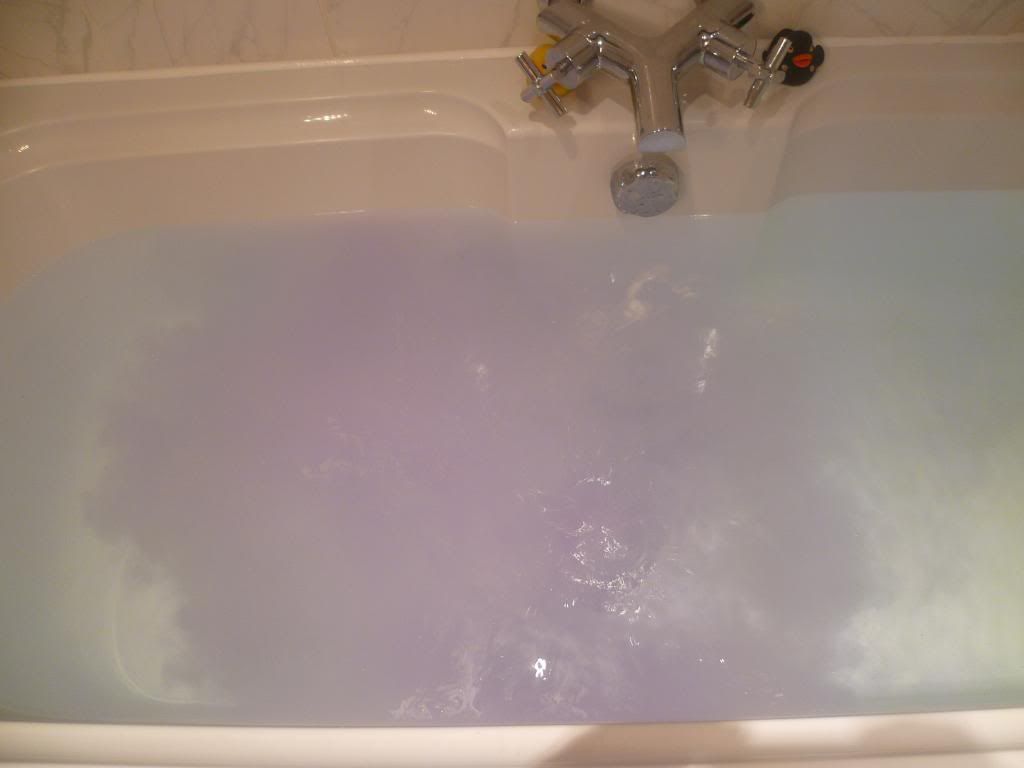 Space Girl: This is a classic bomb which is a favourite of many a beauty blogger. It's a really cute purple planet shaped bomb with a sprinkling of glitter. This one apparently has popping candy in it too but I didn't hear anything and only know this after looking it up on the website! It has a lovely softening effect on the water and turns it a bright purple, which again was difficult to pick up on camera. Space girl features grapefruit oil but to me it smelled just like parma violet sweets which I used to have when I was younger. This is one of the more affordable bombs and I would definitely repurchase as an affordable bath time treat - I can see why it is a classic.
Overall, I really enjoyed these bath bombs from Lush and would urge you to pick up a few to test and discover your favourites. They have a wide range of choice and make a natural treat - great for pampering yourself or others. They have some great Christmas choices out too at the moment so I would snap them up quickly if I was you! I have my eye on Cinders, Father Christmas, Golden Wonder and Magic Wand!
Have you tried any bath products from Lush? What would you recommend for me to try next? xxx