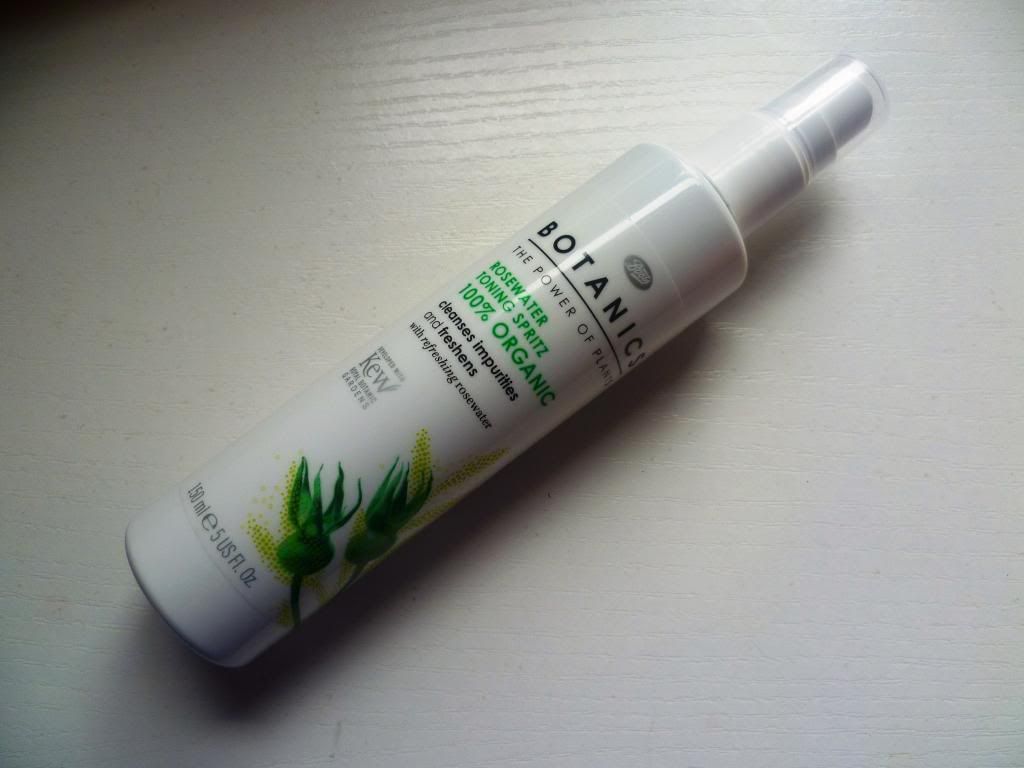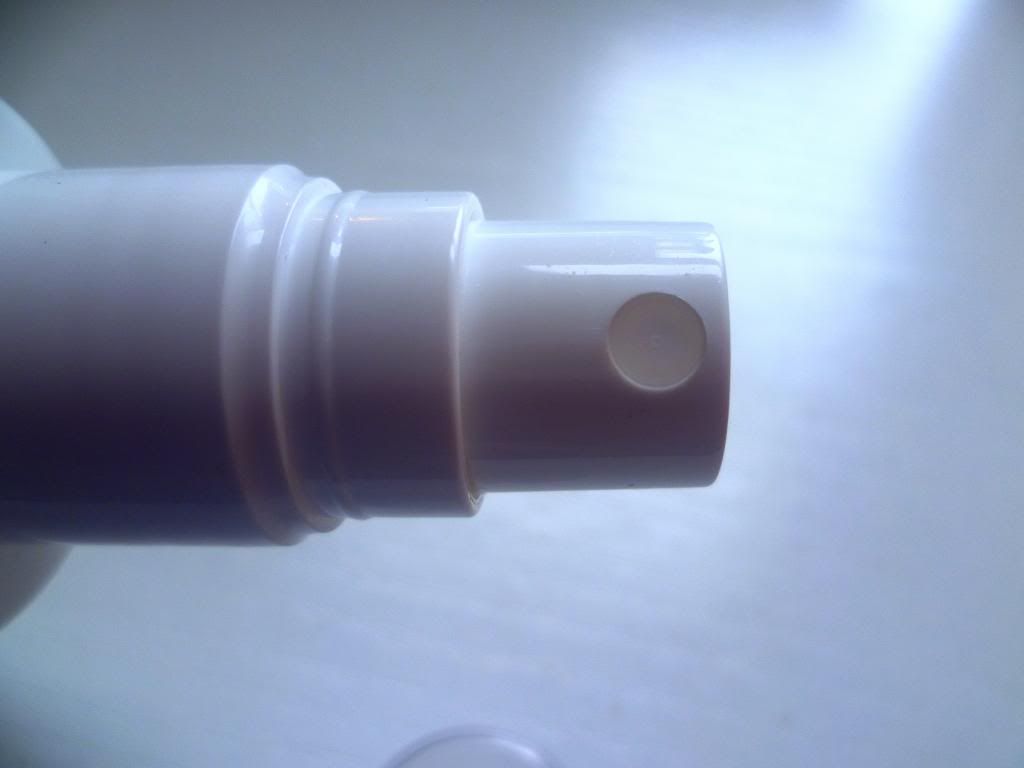 After sampling the tea tree and rose toners from Lush, I decided I really liked the concept of spritz toners but the Lush ones were just not for me (I'm still a massive fan of the brand though!) On my hunt for the perfect toner I came across this from the Botanics range in Boots. I've never tried anything this from before, but it is 100% Organic, formulated without parabens and was also a spritz so thought I would give it a go.
The bottle is quite tall yet sleek and is unfussy, which reflects the nature of the product. The actual product does smell strongly of a true rose scent, so if you aren't a fan then this may not be the best toner for you. I enjoy the smell though and find it refreshing when I use it morning and evening. I like to spray some onto a cotton pad and wipe my face to remove any make up residue, then I spritz a few pumps onto my face, leaving it refreshed and cool. I also really like the spritz on this bottle as unlike the Lush toners, the pump delivers a really fine mist that refreshes your face without making it really wet. The pump allows me to use it over the top of make up if I've put on a bit too much powder, similar to how you would use MAC Fix+.
The only downside to this product is that the second largest ingredient is alcohol denat. However, if I hadn't have read the ingredients I wouldn't have necessarily known their was alcohol in it as I haven't found it stripping at all, in fact it is rather gentle.
I've really enjoyed using this toner and would definitely repurchase. Have you tried anything from the Botanics range? I've got my eye on their facial oil to try next! xxx