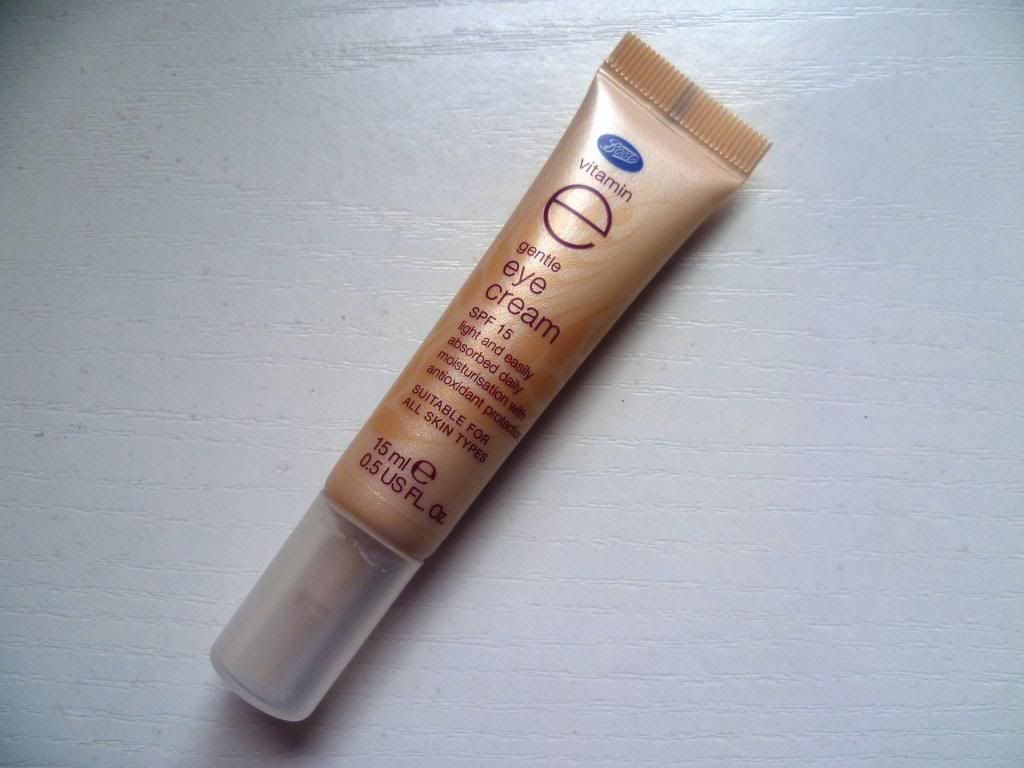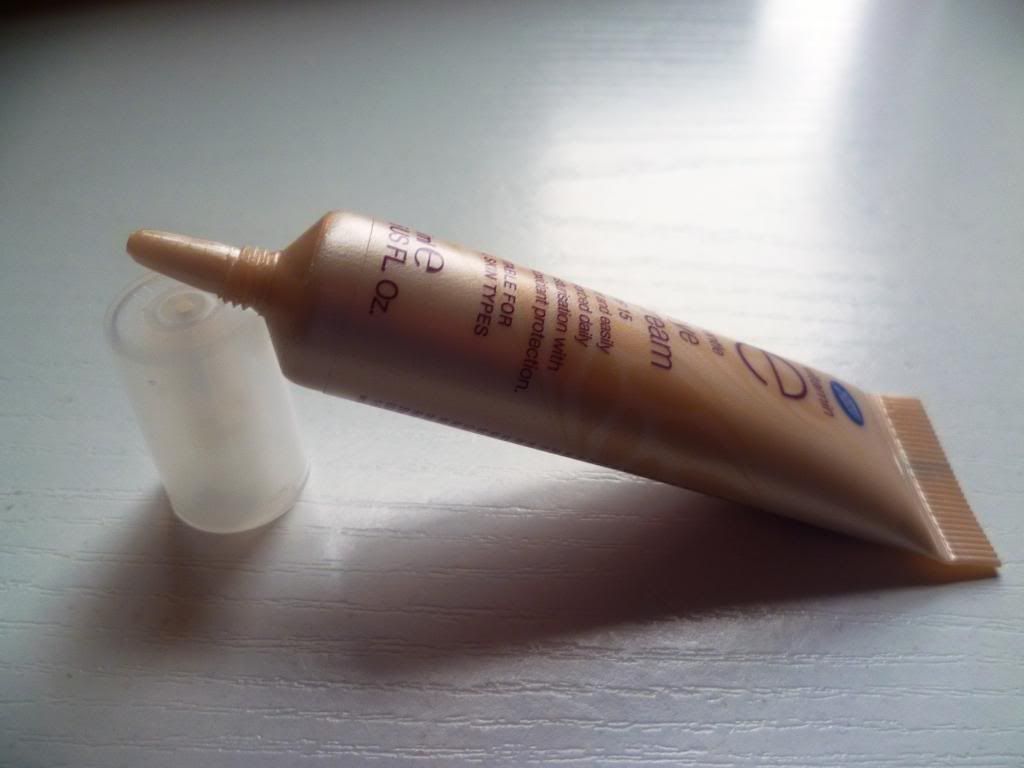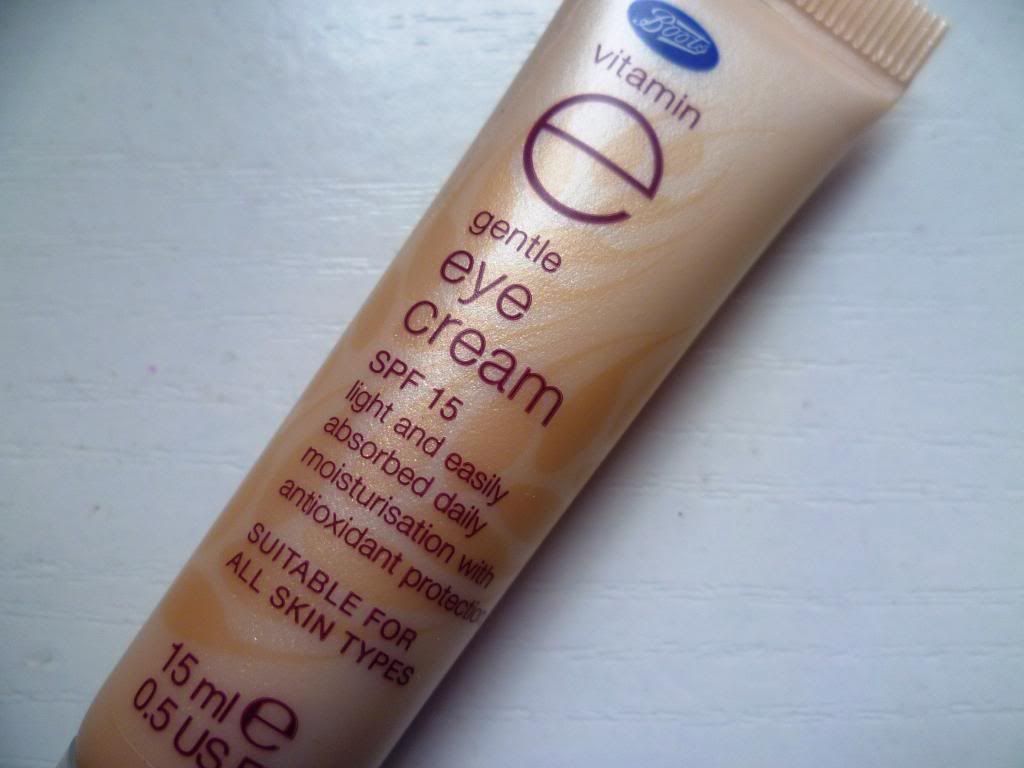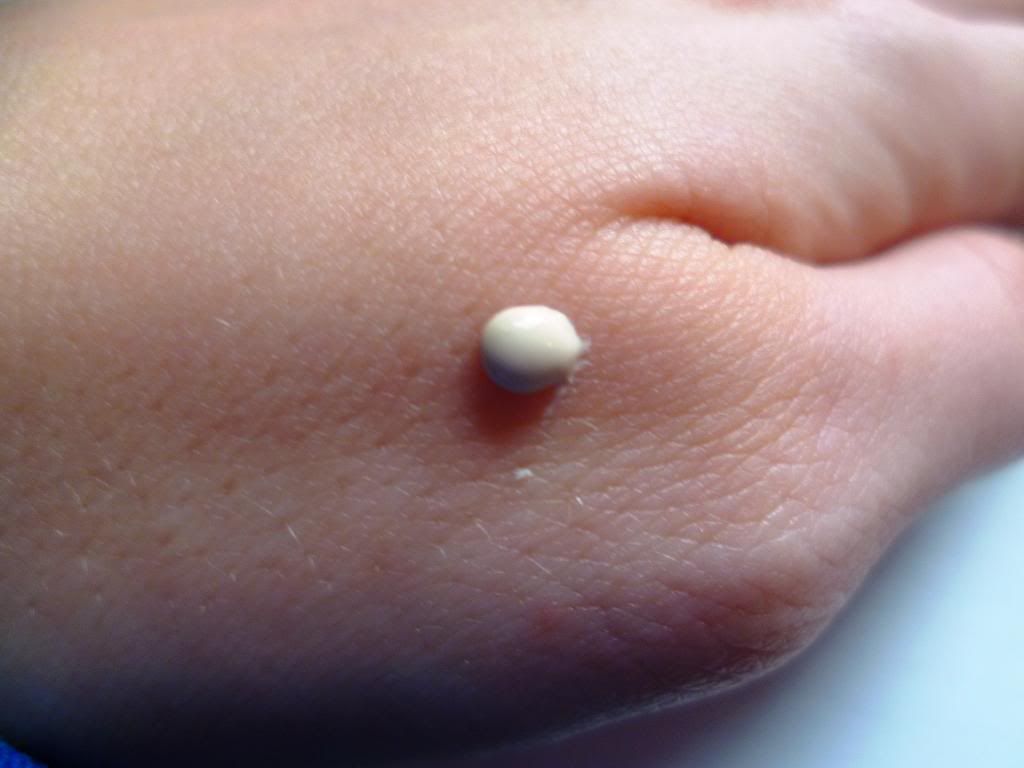 After finishing up Clinique's All About Eyes ages ago, I never got round to purchasing another eye cream. That was until a few weeks ago when my skin became really dehydrated due to the colder weather and I went on a mission to find some products to solve this (see that post
here
). In particular, my under eye area was very dehydrated leaving my concealer looking cakey and dry.
I don't really know much when it comes down to eye creams so I wanted to start on a low budget to ease myself into them. All I knew was it needed to be hydrated and if it combated dark circles that would be a plus. I spotted this in Boots and as it was super cheap, enriched with vitamin e and claimed to reduce the appearance of dark circles and puffiness within 4 weeks I snapped it up.
Over 4 weeks later after using this morning and night, I've come to the conclusion its nice but that's about it. Nothing amazingly good or terribly bad, but to be honest for such a good price I didn't expect miracles anyway. I like the packaging as it is a squeezy tube with a thin funnel which allows ease of use and ensures you don't get too much product at a time. I also like that it has an SPF15 in the formula for the day time and I can vouch for it's claims to moisturise as it has definitely helped with the cakey problem. In terms of the dark circles however, I havn't seen any difference to be honest. I would have at least expected a little bit of change but I suppose you can't have everything (at least not for this price). I luckily don't suffer from puffiness around my eyes so can't really comment on that but it has been gentle enough to not aggravate them. The quality for money is great as you get a lot of product and it is also the perfect size for travel.
All in all, this is a standard eye cream for a very good price. If you are looking for something simple without anything too specific to combat this is a great option. I definitley don't regret buying it as it has helped to moisturise that area but in future I'm looking to purchase Benefit's It's potent! or the Estee Lauder Advanced Night Repair for eyes (I professed my love for the serum
here
) for more specific issues.
Have you tried any products from this range? What eye creams do you like best? xxx