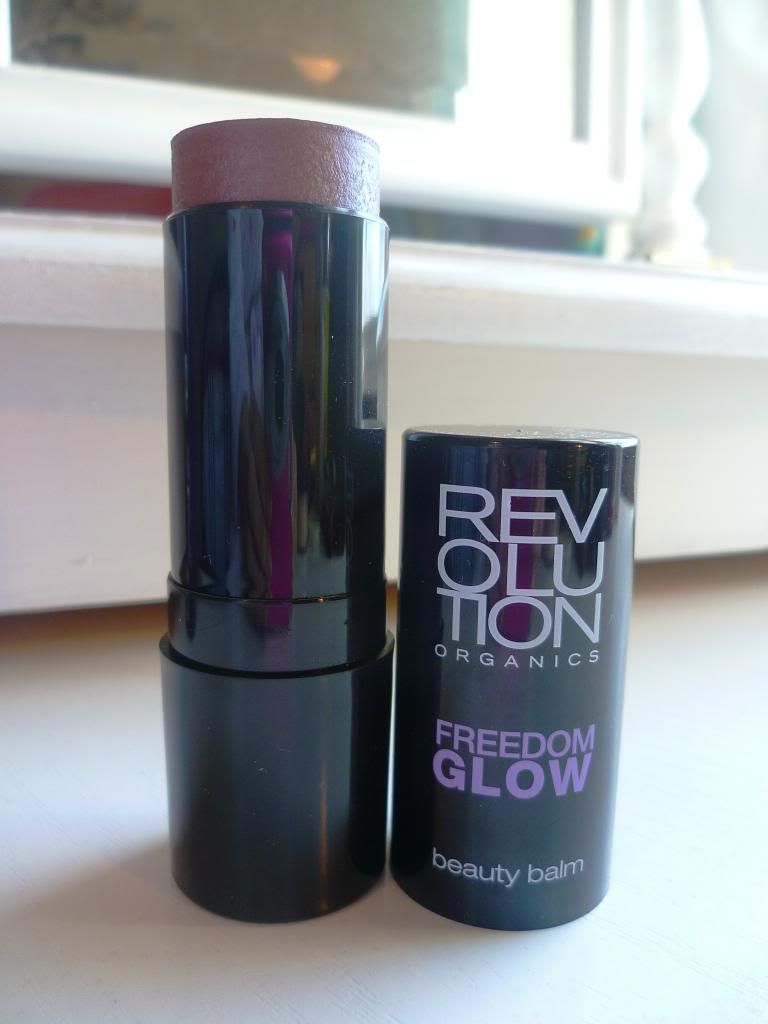 I've been interested in branching out to cream bronzers for a while but have been hesitant due to the oily nature of my skin. However, when this popped through my door in a recent Joliebox it came at the perfect time as my skin has been drier and dehydrated due to the colder weather. I'd never heard of the brand before but the concept of the product intrigued me and I haven't been disappointed when I got round to using it.
Its appearance is reminiscent to that of the Nars multiple sticks, but I haven't actually tried this so can't offer a fair comparison. It is a good size product which is great for travel, with sturdy and sleek packaging which twists up and down to get more or less product. The colour looked pretty dark in the tube but once blended in properly to the skin it leaves a natural, healthy glow. I've been reaching for this on days when I want a bit of colour but don't want to wear a full face of makeup, for example when I'm feeling
under the weather
. It's very moisturising with organic olive, coconut and jojoba oils so I'm not sure this would be that suitable for me in the summer but at the moment it is perfect for the way my skin is behaving. I think this would be best for normal to dry skin types all year round but us oily skinned girls can get away with it in winter time too. This beauty balm also contains aloe vera to condition and smooth – great for sun or wind damaged skin. The product is 100% natural and 85% organic ingredients as well as being free of any nasties such as mineral oil, which is a big plus point for me!
Revolution Organics have described the product as a beauty balm to act as a multitasker to be used anywhere you want some colour - think face, body and lips. This colour would be great for contouring, however I don't do much of this myself and instead use it for an all over glow. I rub a generous amount on my cheeks, forehead, nose and chin and then blend it in thoroughly using a stippling brush to give a light even colour. Considering how moisturising the product is the colour pay off is amazing and the pigmentation doesn't disappoint.
You can also purchase this product in the colours: 'Sunkissed' a coral peach and 'Blushed' a pink. It seems to be a Canadian brand but you can find this product on eBay or cutecosmetics (linked above). I've really enjoyed using this product as it gives benefits to my skin while adding subtle warmth and coverage. As my first step into the world of cream bronzers it has been a success and I'm interested in trying out Chanel's Universal Bronze.
Have you heard of this brand before? What do you think of cream bronzers? xxx