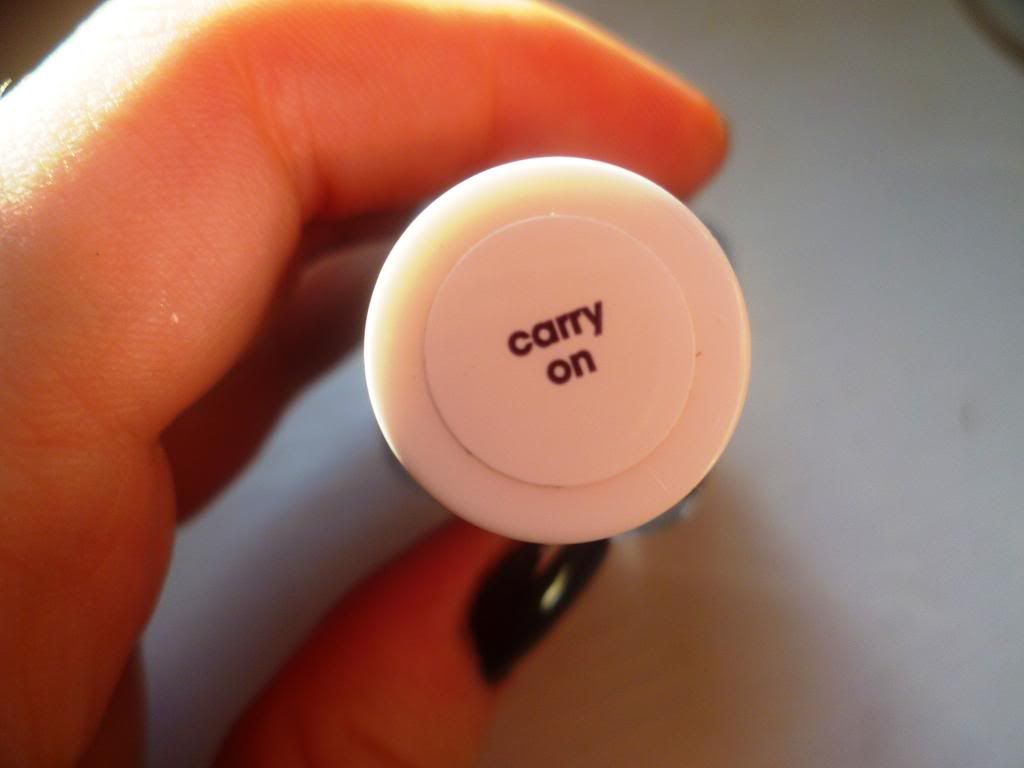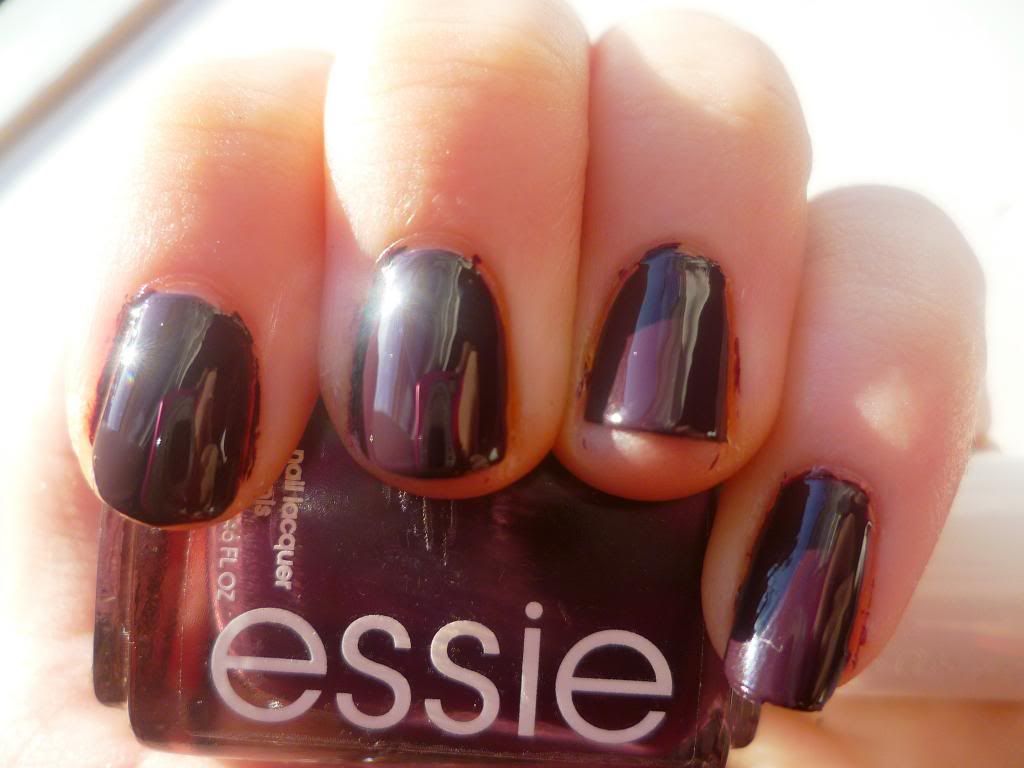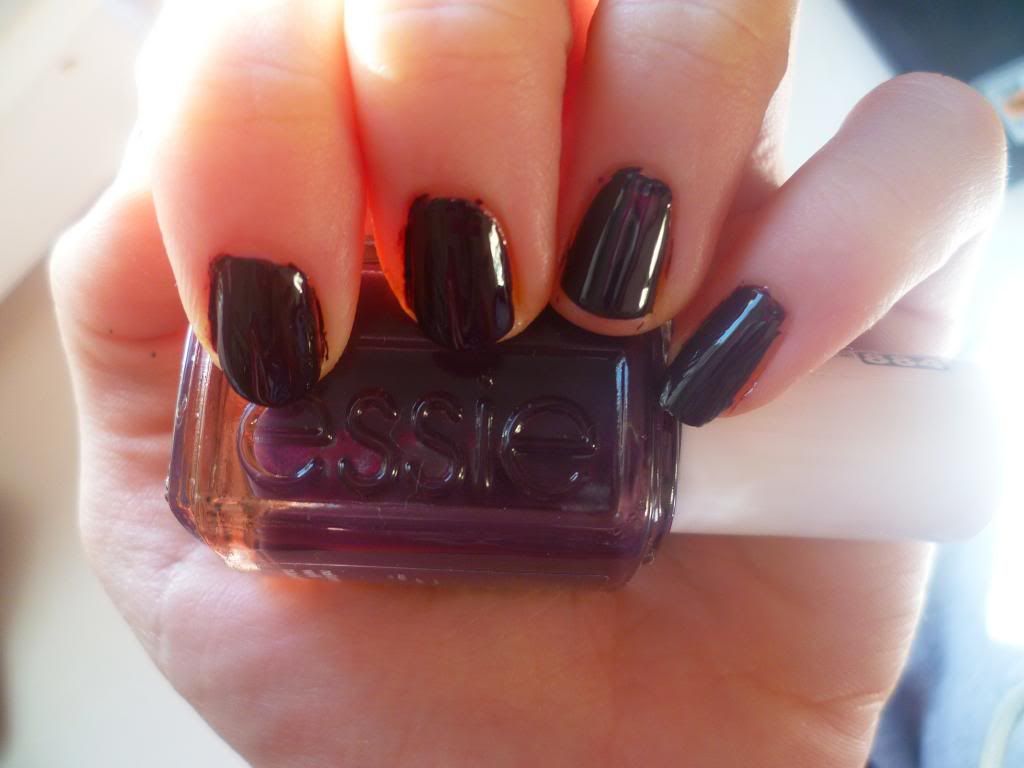 At the moment, I am obsessed with all shades of berry, burgundy and deep purples. I know they are a bit of a cliche for this time of year, but for some reason this time around I've been loving these kind of colours. I usually go for bright shades on my nails but 'Carry On' has quickly made it's way into my favourites. This bottle is from the original range, not the drugstore diffusion lines so has a different brush and slightly different design. This shade looked great with just one application, but I chose to do another out of habit and to make sure it was completely opaque. As you can see it's a lovely deep, reddy purple which I think will go with a lot of outfits this season. I also think this is a great colour to layer up different types of glitter to make it more special for the party season and get a lot of different looks out of it.
The wear time on it was pretty impressive too - I had up to 4 days of no tip wear or anything! As the colour is dark I would recommend a good base coat to stop it from staining your nails. I used Essie's protein base coat with a cheap maybelline top coat over the top (note to self: buy Seche Vitte!) It's also a bit tricky to apply dark shades perfectly but I tried my best!
You may have noticed that I havn't put a price or where you can buy this polish like I normally do with products I review, but that is because it wasn't part of the diffusion range which is cheaper (I think) in Boots or Superdrug and I'm not sure if you can get this colour in department stores such as John Lewis which do stock the original Essie. I think it very much depends where you get yours from as to the price (Essie is available online too), but I got mine in a set of 3 at TK Maxx for around £12 which is a barry bargain!
What do you think of this nail colour? What are your favourite Autumn/Winter nail shades? xxx